In some cases, when your business focuses on providing superlative customer service and incredible results, people notice and take the extra step to show their appreciation. That's what our patients have done for us. Thanks to their kind words and generosity of spirit and the efforts of our amazing team, we're happy to announce that E&S Orthodontics, your Phoenix Orthodontist, has won the "People Love Us on Yelp!" 2017 award!
The "People Love Us on Yelp" award is given out twice a year, to businesses that have exhibited the highest ratings. Unlike some industry related awards, this Yelp award can't be bought – it's bestowed based on a business's history and ratings on Yelp.
Because ending up with a bright beautiful smile is such a personal experience, most people considering orthodontics search out the reviews of others to find out more about the skills of the doctor and staff, both at creating a vibrant smile and the level of customer service they provide. Your heartfelt reviews have not only helped our office grow; it has helped others through the often challenging process of finding the right orthodontist.
It has always been our mission to provide the best possible results and the level of customer service that encouraged you to help us achieve this award. We promise to continue in our efforts to deliver the very best results, including beautiful straight teeth and a vibrant smile.
If you haven't had a chance to post a review for us yet, but would like to now, follow the Yelp link below for your office. Thank you again for your love and support.
Chandler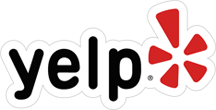 Peoria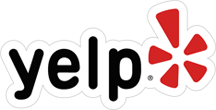 Phoenix